Cruising with Kids: Family-Friendly Activities and Entertainment
Cruising with kids has become an increasingly popular choice for families seeking unforgettable vacations filled with adventure and entertainment. As parents look for unique ways to create lasting memories, cruise ships have emerged as ideal destinations that cater to the needs and desires of both children and adults. One of the key factors that make cruising so appealing to families is the abundance of family-friendly activities and entertainment options available on board. From engaging kids' clubs to thrilling shows and interactive experiences, cruise ships are designed to provide fun and excitement for guests of all ages.
Choosing the Right Cruise Ship
First and foremost, take a close look at the onboard amenities and facilities specifically designed for children. Look for features such as dedicated kids' clubs, playrooms, and teen lounges. These spaces are often equipped with age-appropriate activities, games, and supervised programs to keep children engaged and entertained throughout the journey. Additionally, some cruise lines offer exciting water parks, splash zones, and even thrilling water slides, ensuring endless hours of fun in the sun.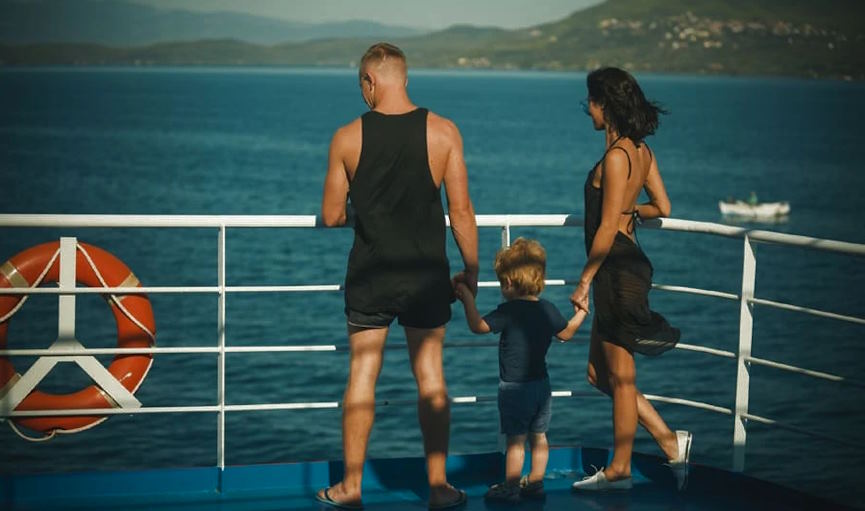 To help you get started, here is a list of reputable cruise lines known for their exceptional family-friendly offerings:
Disney Cruise Line: Renowned for its immersive storytelling, Disney Cruise Line offers magical experiences for guests of all ages. From character meet-and-greets to themed deck parties, the entire family will be enchanted by the Disney charm.
Carnival Cruise Line: With its "Fun Ships" concept, Carnival Cruise Line offers a lively and entertaining atmosphere for families. From water parks to mini-golf courses and thrilling water slides, there's never a dull moment on a Carnival cruise.
Onboard Kids' Clubs and Childcare Services
One of the greatest advantages of cruising with kids is the availability of onboard kids' clubs and childcare services. These dedicated spaces and services offer a multitude of benefits for both parents and children, ensuring a truly enjoyable and stress-free vacation experience.
First and foremost, onboard kids' clubs provide a safe and supervised environment for children to socialize, play, and make new friends while parents have the opportunity to relax and enjoy their own time onboard. Highly trained staff members oversee the activities, ensuring that children are engaged and entertained in a secure setting.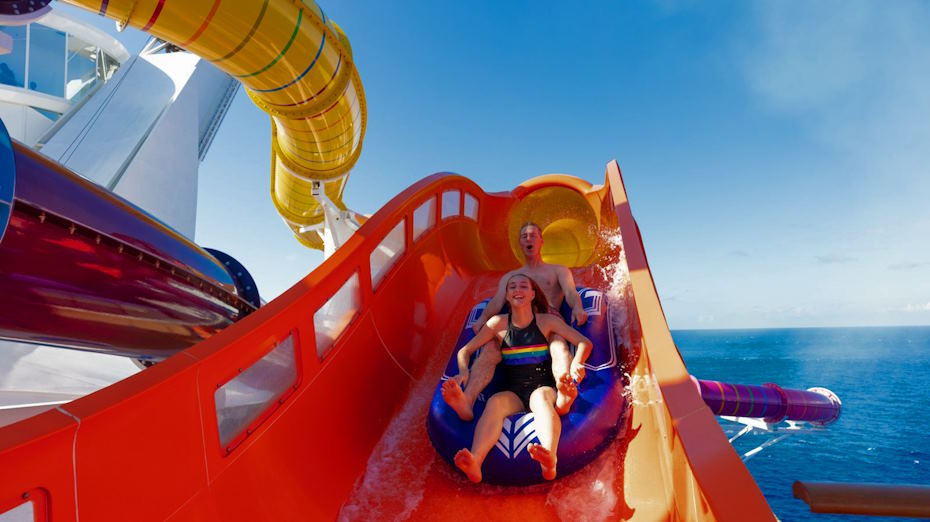 Cruise lines understand that children of different age groups have distinct needs and interests. As a result, they offer age-specific programs and activities tailored to various age ranges. For example, toddlers and preschoolers might enjoy interactive storytelling sessions, arts and crafts, and soft play areas. Older children and preteens may have access to video game consoles, scavenger hunts, and sports tournaments. Teenagers often have their own dedicated spaces with activities like karaoke, dance parties, and even teen-only shore excursions.
Examples of engaging activities and facilities offered by cruise ships include themed parties, cooking classes, science experiments, treasure hunts, movie nights, and even circus workshops. Additionally, many ships boast high-tech game rooms, outdoor play areas, and dedicated pools for children.
By making use of these onboard kids' clubs and childcare services, parents can enjoy some much-needed relaxation time, knowing that their children are in capable hands. Whether it's participating in age-appropriate activities, making new friends, or exploring exciting facilities, kids will have a blast while parents have the chance to unwind and create their own unforgettable cruise memories.